So the winter has firmly wrapped around us here in Aberdeenshire and my distance from London is taking shape more. I feel, however, I want to write something about my work-life in London, for posterity maybe, but also because it did also inspire me to re-engage with technology; seemingly a long way away from a craft life. 
The digital work crept up on me gradually with some part-time work, but before long I found myself back in a high-pressure work situation. It was a dreadful shock to my system at a time when, for personal reasons, I was least able to manage it. Sounds over-dramatic as it's what tonnes of people do day in day out without a fuss. 
However, this three year technology interlude was interesting. I worked in digital from the late 90's until I launched my business in 2007. In fact, with my business, I have always kept the web very core to my presence, so it was good to work with digital from the cottage industrial perspective. Going back into the corporate fray after a 5 year break was something else though.
Some things were stimulating – I loved finding out about new methodologies – such as Agile, Lean methodologies (ways of delivering digital projects) and thinking about coding as a craft. I caught up with social media going mainstream, then found myself thinking about the future of technology.
Agile is a project management methodology that upended all the thinking about delivering software I had been trained in before. It's a philosophy that has many different interpretations but some features of it are very interesting to me, from the highly democratic developer-led process, to the flexibility of building in small 'shipable chunks' so that you don't have huge project schedules before you see something that actually works. I found myself in a dynamic scrum team and even evangelizing Lean Agile, as readably expounded by Eric Ries in his book The Lean Startup:
This approach (as with all agile) could be and is being adopted in many fields, not just technology. Having worked for a dot-com startup and then starting my own business it was a refreshing revelation to throw out the old-fashioned 5 year business plan approach. You really don't know anything when you're starting a business, developing a new technology, or trying to break into a new market. Much as you're led to believe that you can't do anything without a business plan, you can't do that much with as business plan as you're really guessing. What Lean shows you is that you need to integrate a short feedback loop so you can see what customers are doing, and plan to modify (they call it 'pivot') quickly when you see what that behaviour is.
 As I was thrown back into this work, I kept wondering if it would be easier just to give up the greater challenge of my lonesome fashion enterprise and go permanent in technology - thus providing me with greater security, a clear career path and, rather importantly, a good income stream. I tried to find the connections. I read Richard Sennett's book 'The Craftsman' 
Reading books like Sennett made me consider how software development is very analgous to the crafting tradition. It's not the same obviously but it shares the same heritage; it's a skill, depends on the individual experience and ability. My skills in digital are more management and strategic. I'm not a coder myself. It is the contemporary craft and it did and still does make me wonder if I'm fighting a dying cause, this artisan thing being all so stuck in previous centuries, and yet and yet..
Another interesting realm I came across was the technical futurologist world of Jaron Lanier. Interestingly related to the artisan/craft hemisphere, Lanier is a digital futurologist (who invented the term 'virtual reality'), but he is also a musician, a composer who specializes in unusual musical instruments. The book I read and enjoyed was 'Who Owns The Future."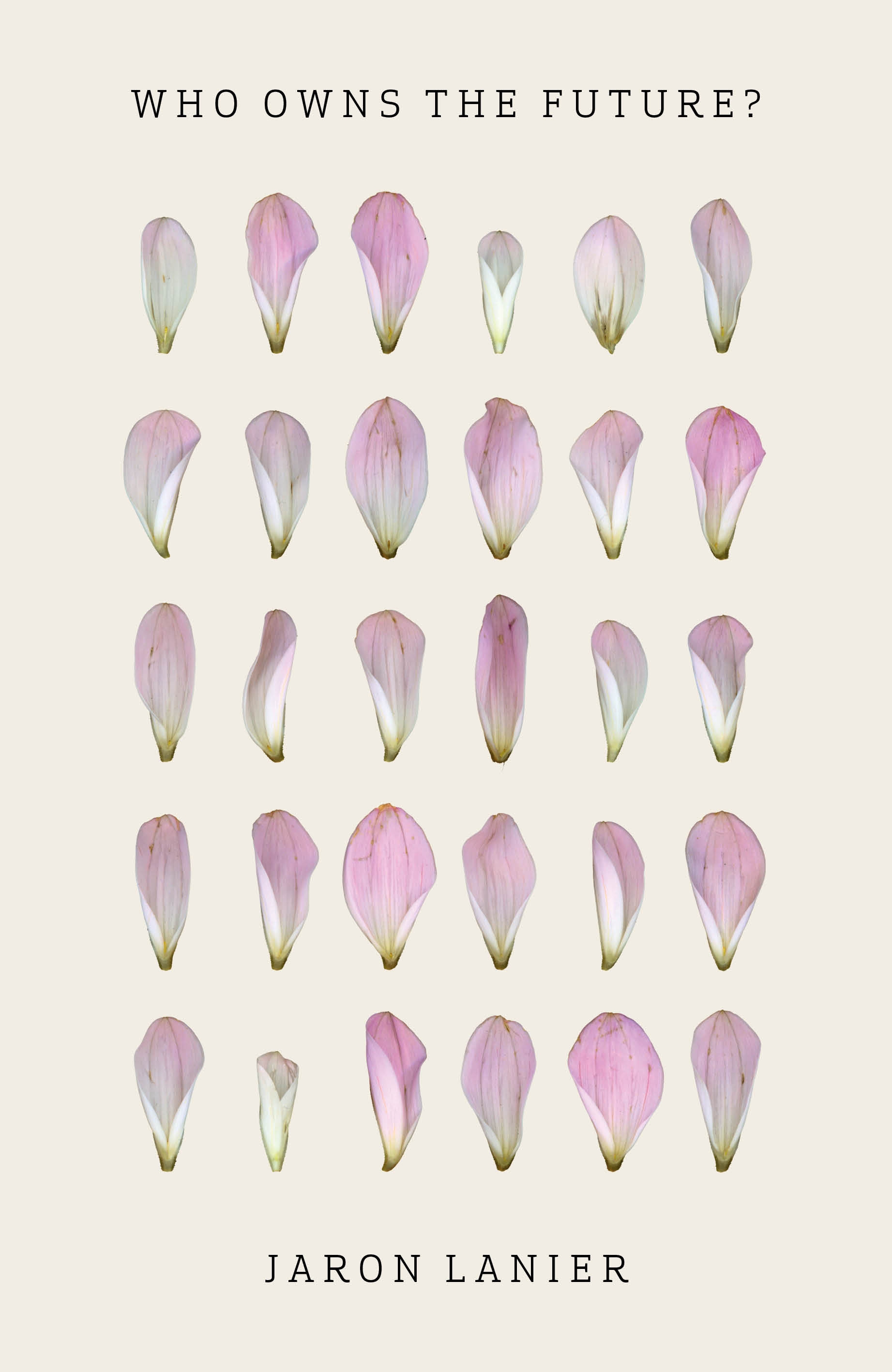 I love his unstintingly humanist approach that forbodes a time when a handful of companies, he names 'Siren Servers' such as Google, Amazon, Apple, Facebook have such volume of data on us that they really can produce stuff based on that knowledge without people having to worry about pivots and business cases and strategy meetings. It will make stuff cheaper so it will sell but we're giving them all this insight for free as we use their products. Comfortingly, he did also say that with this automated cheap stuff that will emerge, some people (ok the rich) will still want that hand-made stuff because it is differentiated from the norm. That's already started happening with the emergence of the 'artisan' despite the hipster-Hackney-artisan coffee-shop-type backlash. I'm not the only person in the world who tries to avoid supermarket food, chainstore clothes and so on. Up here in Aberdeenshire I love the small shops that still exist; they're gone from the South of England. 
Lanier's work makes me want to give up social media – which, however, does bring me pleasure, even if I am hopelessly distracted by it at times. It serves my social and general feeling of being connected intellectually and with the buzz. I wonder if I limited my focus to my history research, my ethical fashion work and my favourite sources of news such as The Guardian, & the BBC I would be really focused on my work. Or, would I become too focused and miss out on stuff. Or is that the digital tyranny we've bought into? If I disappear from Facebook & Twitter, you'll know what experiment I'm trying. However, I definitely plan to spend more time on the blog.
The curious thing, about this interlude, was my management experience - I am obviously older and wiser now that I'm in my getting-wrinklier forties but I found myself in a more 'leadership' role and doing it successfully. I didn't really ultimately want the responsibility but I have clocked this and wonder where it will re-emerge in my next chapter.